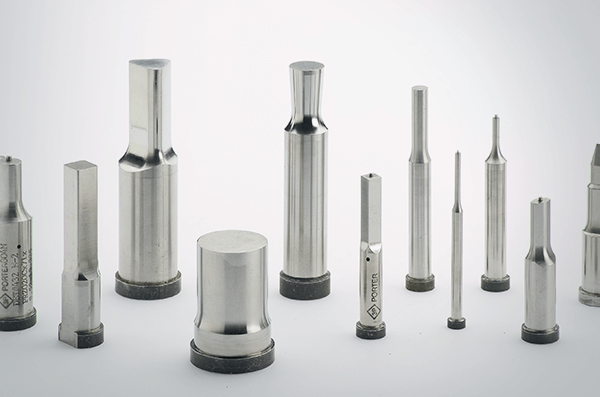 Porter has always provided the stamping world with complete lines of both inch and metric standardized components. Facilities in Ohio, Georgia, and Canada produce these standard items sized to customer callout quickly and economically. First class deliveries without exorbitant added costs have made Porter a favorite in die shops everywhere.
Adding the metric line of standard punches and die buttons was an asset Porter provided to industry as the metric market first began to be a factor in the United States. Even today Porter has available metric items not commonly known to many uses such as the Trumpet Head punch and retainer line.
Huge inventories of both bal-lock and head type retainers are available for Porter customers on an immediate delivery basis. For new tools or engineering changes this capability makes the end user much more able to get his tools into production.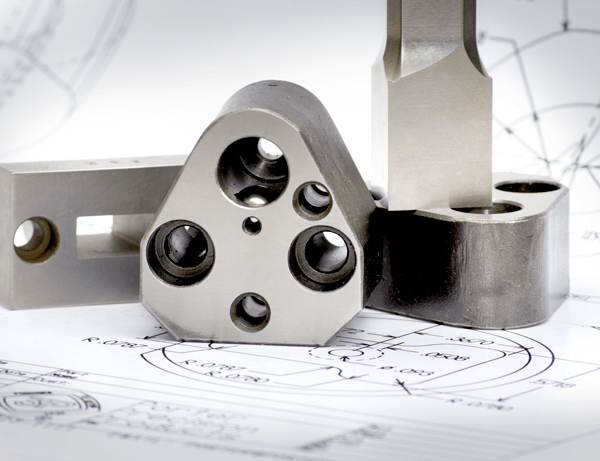 INCH AND METRIC
We offer our customers with the highest quality punches and dies in the industry. From our selection of tool steels, in house heatreating, cryogenics, to our manufacturing equipment and quality standards, we manufacture punches and dies that meet or exceed the quality standards of our competition.