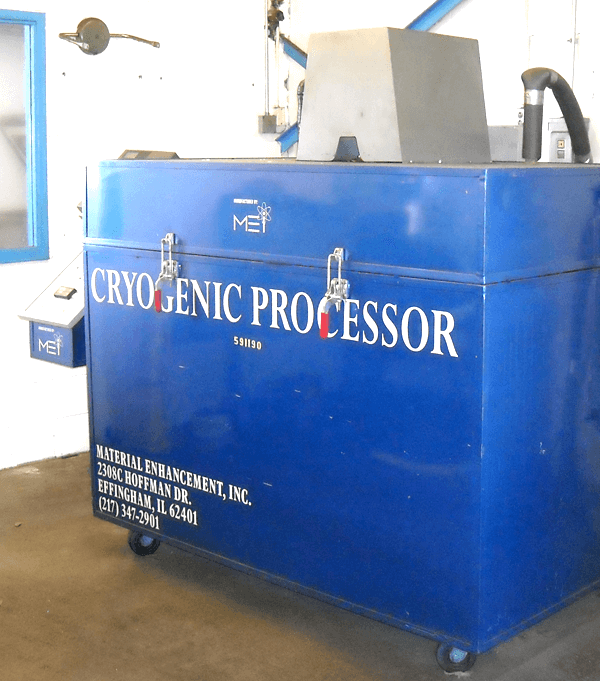 Since the 1960's Porter Precision recognized and offered our customers deep cryogenics.  While some of our competition offer "shallow treatments" Porter do not cut corners. Our "Deep Cryogenics" offer our customers the best: dimensional stability, impact resistance, and wear resistance our customers expect. All our standard Precision and head type punch line are "Deep Cryogenically" treated.
Please contact us for a quote and size limitations.
The Benefits
Forms very fine carbide particles throughout the material and increases wear resistance.
Results in a tougher substrate further increasing part life through reduced impact failures.
Reduces internal stresses and eliminates movement during the machining process.
Provides increased durability, tensile strength, toughness and stability.
Extra life can vary from 100 to 400 % depending on the tool type and the application.
Requires only one treatment. As it is a through part molecular change, not a surface layer, the results last the life of the tool. Sharpening will NOT eliminate the benefits.
>> Get A Quote