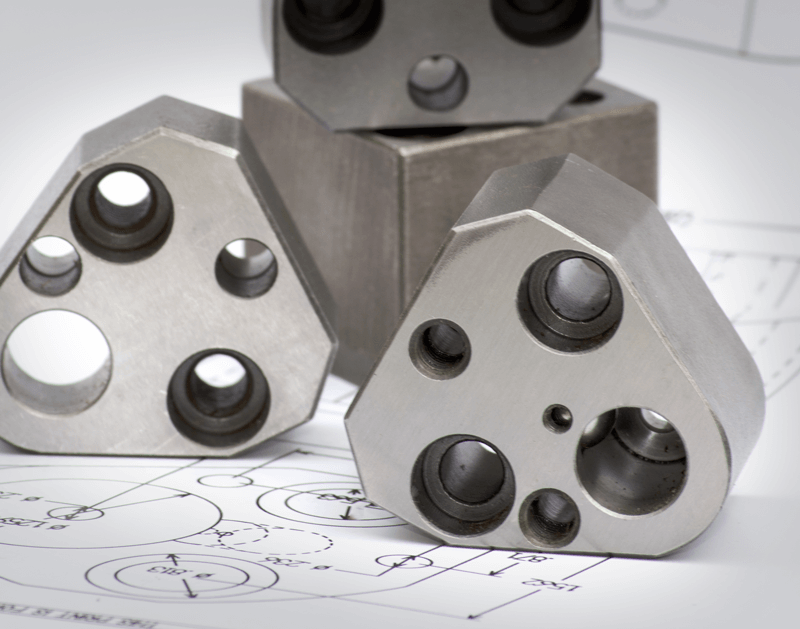 New products. New Catalogs. New Website.Ever popular line of punches and die buttons now joined by new gas springs. The Porter history is constantly being upgraded. Another new machining center joins another new Wire EDM.
Porter's 75 years of experience enabled them to constantly upgrade their facilities and abilities. By bringing in new employees with new ideas. By building inventories of gas springs and retainers.
New inch and metric catalogs as well as a first class website all combine to help Porter customers in their quest for top quality service and dependability.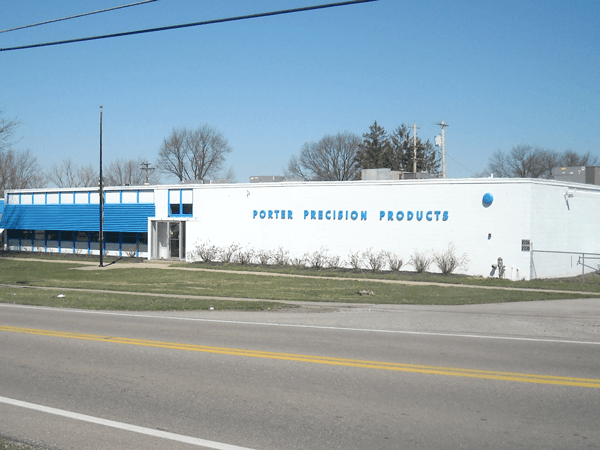 CINCINATTI, OH
Walter Porter founded Porter Precision Products in Cincinnati, Ohio in 1947. We have occupied several locations before moving into our current facility in the late 50's. Several additions and renovations later- and our office is now over 30,000 square feet. The Cincinnati office houses both Corporate offices as well as our manufacturing plant.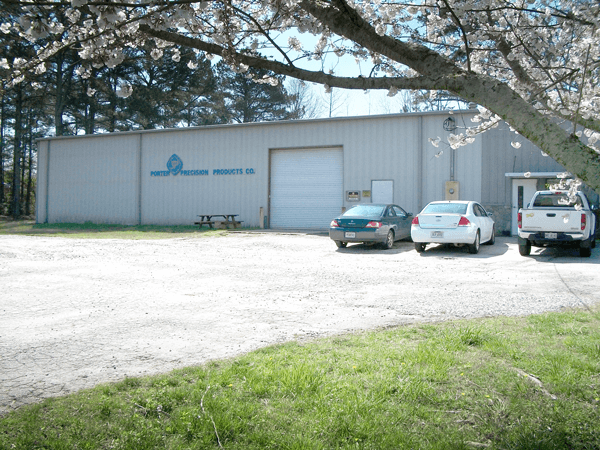 ALPHARETTA, GA
Porter began manufacturing punches in Atlanta in the early 60's. We have moved and grown several times and now reside in our 4,000 square foot manufacturing facility in Alpharetta built in 1986.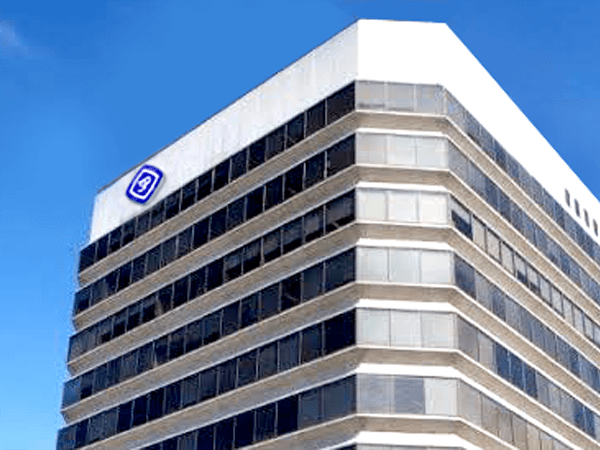 ONTARIO, CANADA
Porter began manufacturing punches in Toronto in the early 60's. After a couple relocations, we moved into our Kitchener offices in 2011. We are now conveniently located in the middle of Canada's manufacturing hub.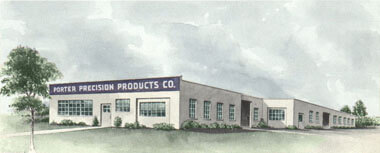 PORTER THROUGH THE YEARS
Today, the name Porter Precision Products is synonymous with innovative and high quality, durable perforating and performing tools. The legacy of "World Class Products That Perform" began as a dream in 1947 by Walter G. Porter. Mr. Porter knew that the metal stamping industry would benefit from precision ground "off the shelf" standards. He soon learned that machined head perforators were inferior to hot upset heads. With the purchase of a hot upsetting machine over 50 years ago, Porter improved on head toughness and strength. Porter took the improved head to its culmination by developing a system to hot forge the heads to their final configuration, improving again, their strength and toughness. Over the years Porter encountered numerous stampers that had solved their head failure problems by switching to the Porter standard hot forged head.
In 1955 Porter Precision Products Company created a wholly owned subsidiary through the purchase of Durable Punch & Die Company, Chicago, Illinois. Durable had patented a concept of perforating thicknesses of material greater than the hole size. Durable, through ingenuity and research, created a telescoping sleeve to guide and support the punch. Commercial adaptation of the Durable sleeve supported punch gives strength and guidance in severe ratio perforated parts. This system is also utilized to perforate high tensile strength materials and parts requiring reduced clearances.
In the 60's, Porter began deeply cryogenically treating perforating punches and forming tools. In addition to his "in house" heat treat facility, Mr. Porter knew of the added value to his precision products by having complete control of heat treat quality and tempering. Although deep cryogenics of tool steels is just now gaining wide spread recognition for improving durability, toughness, and wear resistance, Porter was a pioneer in treating perforating tools and die sections to gain the benefits. In 1972 Porter installed a cryogenerator which takes the tools to -300°F for 72 hours. Even though other punch companies shallow treat at -120°F, Mr. Porter knew of the improved toughness and wear life by doing a complete deep cryogenic cycle, plus tempering. It is also critical to temper the newly formed martensite in the tool steel structure. Today Porter Precision offers a deep cryogenic service for customer requirements. To improve tool life, Porter "deep treats" die sections, broaches, and cutting tools, followed by an additional stress relieving temper.
In the 60's, Porter was the first to market a patented closed end Pop-On®" Urethane Stripper. The benefits to stripping thin material, or pre-painted coil stock, is still accepted world wide. In the 90's Porter marketed a patented "Hard Hat"™Pop-On®" Urethane Stripper to prevent the failure of the stripper over sharp edges of retainer blocks. The co-molded double durometer stripper prevents failure from splitting up the sides. This patented innovation is the latest breakthrough in positive stripping with closed end Pop-On®; strippers.
In the 60's Porter was one of only two companies that manufactured an ejector type punch with a side hole to lock back the head of the ejector pin for sharpening without disassembling. The Porter Retrakto® is used worldwide.
In the 70's Mr. Porter recognized the benefits of the then newly formed particle steel bar stock which was available. Today Porter inventories a precision line of forged head, ejector, and solid particle steel perforators to improve wear, impact resistance, and increase compressive strength.
Over 60 years later, the management of Porter Precision Products is committed to the pioneering and innovative spirit from which Walter Porter founded and nurtured his company to the forefront in solving difficult perforating and forming stamping problems worldwide.
With four manufacturing facilities in three countries, visit us to see why "World Class Products That Perform," is not just a slogan, but a philosophy. We invite you to contact us to utilize our years of experience in solving your "problem jobs".